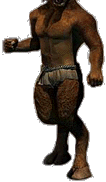 Updated May 13th

Welcome! It's a pleasure for us to be able to present this page about the most recent installment in 3DO/New World Computing's Might and Magic saga:



Might and Magic VIII: Day of the Destroyer


This page is, of course, not official or endorsed by said companies in any way. It's a page made by fans of the M&M series for...well, other fans! ; ) Refer to the About page for details and legal stuff.


---

Update - May 13th 2001

Analysis Section is finally updated! Featuring awesome material from Elf, Bones, Robert and Strider et al. Don't miss it! Read more on the News page.


---

Must-see! We're very proud to present:


We were the very first site on the web to have this movie available for download - thanks to MM8's producer, Peter "Zoop" Ryu. Beware, though, it's a 15 MB download.